Egyptian Marble, Granite, and Limestone from EMG
Marble and Granite are ideal, long lasting building materials, imbuing every space with a sense of elegance and awe. Marble installations, sculptures, monuments and wall cladding transform ordinary commercial spaces into something majestic and unforgettable. There are countless ways to add value and beauty to a building with natural stone, including marble flooring, staircases, balustrades, columns, wall cladding, granite kitchen countertops, marble bathroom interiors, marble worktops, custom accent walls and entry ways. Used outdoors for driveways, pools, fountains, bars and benches, natural stone seamlessly incorporates nature and designed landscape to create spaces that are inviting, functional, and visually stunning. Known for its ability to withstand heat, cold, moisture and erosion, marble and granite are also excellent choices for long-lasting construction.
Whether your style is regal and classic, or sleek and modern, our design team can help you to find the exact style, colour and finish to serve your project.
Egypt Marble and Granite is Egypt's leading manufacturer and distributor of granite, limestone, quartz and marble tiles, marble blocks,  slabs, and custom products. We are committed to bringing the exceptional quality of marble, stone and granite in Egypt to the world with unparalleled service, precision, and reliability. 
Marble and granite from Egypt are noted not only for their exceptional beauty and vast array of colours, but also for their durability and timeless appearance. From indoor and outdoor commercial spaces, to private homes and surfaces, we believe that the addition of natural stone elevates any space to the "next level". 
Egypt Marble, Granite & Limestone Supplier

A stone would just be a stone if it were not for art and craft professionals such as us.
With all of this variety, the challenge now is to track down the best quality materials to suit each individual clients needs, EMG strives to provide the highest-level service combined with the promise of competitive pricing, Thanks to its own Egyptian Marble, Granite, and Limestone Quarries and Fabricates
Using professional Italian machines with our staff's technical expertise allow cutting our Egyptian natural stone to different sizes plus maintain high quality product. We do also have a polishing and calibrated line at the top quality standards.
Egyptian Limestone and granite quarries in Sinai source world-quality stone in over 25 varieties, ensuring that we are able to provide the widest selection of marble, limestone, granite and quartz slabs in all of Egypt. From the quarries, natural stone is transported to one of our three Egyptian factories for cutting and processing. All our factories are equipped with state-of -the-art machinery and staffed by teams of highly trained and experienced stone workers, who cut, shape, and finish our marble slabs to precise customer specifications, such as marble tiles, limestone paving slabs, quartz kitchen countertops, and more.
Our team is regularly certified in the latest techniques and technologies for stone processing guaranteeing the most precise final product. Our factory includes state of the art bridge saws, polishing and calibrating machinery, waterjets for engraving, as well as flaming and tumbling equipment for creating a range of unique finishes. Because each stone has unique visual and material qualities, our team of experts is ready to help you choose the correct finish for your project, be it polished granite bathroom countertops, grey tumbled limestone floors, or flamed limestone pavers for a poolside.
Shipping and Delivery made Easy
Each piece of stone is individually inspected, carefully packed, and shipped by our own team, guaranteeing that all products arrive on time and exactly as ordered. Stones are packaged into double strength crates, using forklifts, mobile, gantry, and overhead cranes for careful handling. Stones are then prepared for international shipping, all of which is controlled and carefully tracked by our own team. No more worrying about contacting a shipping company, tracking down your order, replacing broken or missing tiles. We will be with you every step of the way, and our customer service agents are here to answer any questions you may have until your product has arrived safely.
Ensure timely delivery of the desired quality from the best Egyptian Marble and Granite supplier
We can supply our customers with large quantities of Egyptian marble and granite; to facilitate implementing their large projects; as we hold large quantities of marble tiles, marble slabs,marble floor, granite tiles, and Granite for countertops in stock
Our friendly and knowledgeable team are always on hand to offer help and advise in selecting the right stone for your project. We provide our clients also with photos and videos for our production process to ensure that the client is satisfied about the material before packing and loading in containers.
Free Samples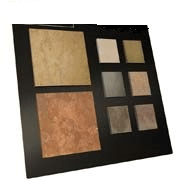 While we hope you find these sample images useful in making an initial selection we can send you free samples, so you can inspect  physical samples in person to appreciate the color and texture of the materials
Sensible prices

We pride ourselves on producing extremely high quality products at competitive prices. Our aim has always been to offer quality, style and performance at sensible prices.
Egyptian Marble Granite Mission
Our quality and service is set in stone !
EMG has grown into one of the largest suppliers of natural stone products including Egyptian Limestone, Marble, Granite, Quartz Stones,Basalt, and Mosaics.
In addition to the quality of our materials, EMG has always been distinguished for its business ethics. Our customers include architects, designers, stonemasons, developers and building contractors, as well as end users themselves.
Why Egyptian Marble Granite
Our Mission
We work to export best quality of all Egyptian Natural stones, Egyptian Limestone Tiles, Egyptian Marble and Granite for international markets
We are able to submit all clients with any surface finishes required such as: polished, unpolished, honed, brushed, acid, sandblasted, bush hammered, tumbled, striped, split face tiles for marble floors, marble flooring, marble walls, Egyptian Granite Tiles, Egyptian Limestone Tiles, Egyptian Marble, granite kitchen counter-tops, bathrooms, marble fireplaces, marble for pavements, and landscape, mosaics of Marble, Marble fountains, pool and wall capping, Marble stairs, windows, Marble Fireplaces, Marble floor design, granite design, marble stone, marble tiles, granite flooring tiles, marble tiles, Marble for Interiors and Exteriors
Our Materials
"Made in Egypt" is our source of honor; were you can find the finest and most durable marble, limestoneand granitewith a true Egyptian taste that known from thousands of years.
Our production is primarily directed at foreign markets; quality of our marble& granite tiles is A1 and they are subjected to various quality checks; during each manufacture phase and prior to export; where all our natural stone tiles conform to EU Standards.
Our fabrication is equipped with the latest European machineries.
Our customers can rest assured in the quality of our services, as all our facilities are inspected and certified by the most trusted names in global inspection and standards. We maintain customer-focused, streamlined, and innovative processes in compliance with the ISO 9000 global standards family, while our partnership with BSI ensures that our facilities, logistics, and products meet the highest standards. Our CE Mark compliance certifies that our facilities meet the health, safety, and environmental standards set forth for vendors within the European Union. Additionally, by inviting frequent and thorough SGS inspections, we certify that all the products we sell have been manufactured and processed to the highest standards of quality. 
As Egypt's foremost supplier of Egyptian granite and marble slabs, we export to builders all over the world, including to Australia, North America, Asia and Africa, with 80% of our direct sales going to the European market.
See what customers are saying about their experiences with EMG.
We have earned the trust and loyalty of countless business partners including construction and building professionals, global importers and exporters of limestone and marble, architects and designers, building and structural engineers, as well as individual homeowners who want to have a direct hand in their home's design and construction. Some of our largest projects include the International Casino Hotel and Tower Suites in Varna, The Radisson Hotel in Ukraine, Sharm El-Sheikh Oriental Hotel and Oriental Resort, and the Czeck Spa Project.