What Is Egyptian Natural Stone?
Egyptian natural stone refers to a variety of natural stones that are quarried in Egypt. Egypt has a rich history of quarrying natural stone, and its quarries have produced some of the world's most famous and sought-after stones, such as limestone, granite, and marble.
Egyptian natural stone is highly valued for its beauty, durability, and unique character. It has been used for centuries in various applications, from ancient monuments to modern-day architecture and interior design. Because it is a natural material, each piece of natural stone has its own unique character and variations in color, pattern, and texture, making it a popular choice for creating one-of-a-kind designs.
Why you need Egyptian natural stone in your home?
There are several reasons why Egyptian natural stone can be a great choice for use in home design and construction:
Beauty: Egyptian natural stone is renowned for its beauty and unique character. Each piece of natural stone has its own variations in color, pattern, and texture, making it a visually stunning choice for flooring, countertops, walls, and other surfaces in the home.
Durability: Natural stone is incredibly durable and can withstand wear and tear, making it a practical choice for high-traffic areas in the home. Egyptian natural stone, in particular, is known for its strength and longevity.
Sustainability: Natural stone is a sustainable building material, as it is a product of the earth and does not require any additional resources to manufacture. Additionally, many Egyptian natural stone quarries practice sustainable and responsible quarrying practices.
Value: Adding Egyptian natural stone to your home can increase its value and appeal to potential buyers, as it is considered a high-end material that adds a touch of luxury to any space.
How to add Egyptian natural stone to you space?
Flooring: Egyptian natural stone is a popular choice for flooring, as it is durable and visually striking. You can opt for a classic look with marble or limestone tiles or add a modern touch with granite or quartzite tiles.
Countertops: Egyptian natural stone can also be used for countertops, adding a touch of luxury to your kitchen or bathroom. Granite and marble are popular choices for countertops due to their durability and resistance to scratches and heat.
Walls: Another way to incorporate Egyptian natural stone into your space is by using it for walls. This can be done by creating a feature wall with a textured natural stone veneer or using natural stone tiles to create a backsplash.
Decorative accents: Egyptian natural stone can also be used in small doses as decorative accents throughout your space. This could include using natural stone tiles for a fireplace surround or adding a natural stone vase or sculpture as a statement piece.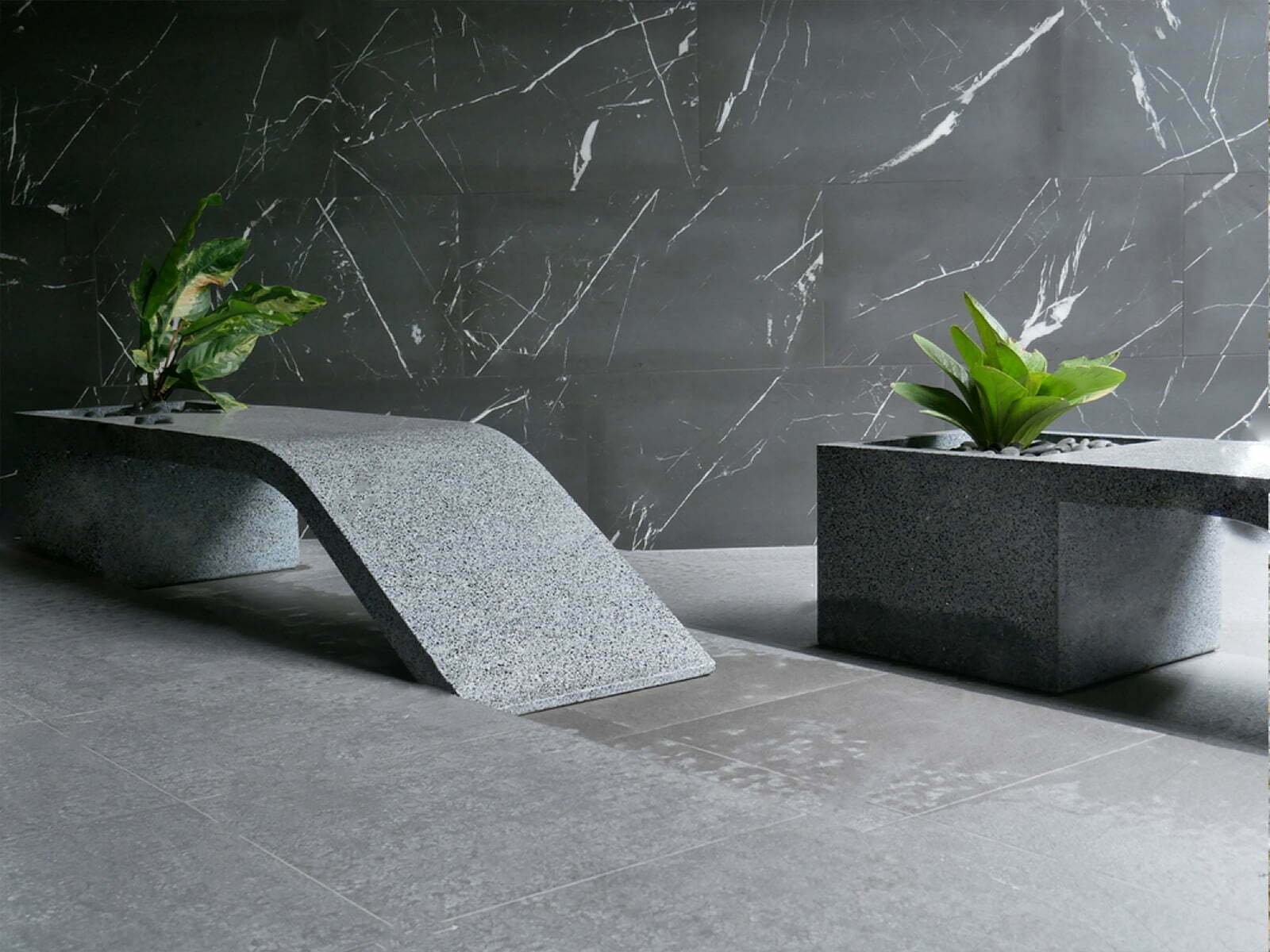 About Egyptian natural stone
Brief History of Egyptian Stone
Many of the earliest human civilizations and cultures have been lost to time. This erasure can be attributed to several factors, but a lack of long-lasting building materials is a notable potential cause.
After all, archaeologists studying ancient civilizations typically rely on the remnants of stone structures to learn about people who lived long ago. One of the most extraordinary examples of this principle is Ancient Egypt.
One of the oldest still-standing structures in Egypt is the Pyramid of Meidum. This pyramid was built approximately 4,500 years ago. It consists of heavy stone blocks, many of which are covered in limestone.
Notably, many historians theorize that the dishevelled appearance of the structure may be due to stone repurposing. After all, natural stone is a precious resource for many living within that region.
Still, many of the earliest pyramids and monuments erected during Egypt's ancient rise to power remain relatively stable.
This long-lasting nature is due, in no small part, to the presence of natural stone. As a result, many of the most well-known statues and structures from Ancient Egypt continue to fascinate modern engineers and architects.
Benefits of Natural Stone
Natural stone has some notable advantages that you'll want to consider, especially if you're planning for an upcoming home renovation or upgrade.
Natural stone is known for its: Durability, Attractiveness, Versatility and Value
When you invest in natural stone for your home, you're choosing something that's bound to last longer than synthetic materials. Even better, these materials are likely to be far more attractive than plastics or synthetics.
Natural stone can also be used in various ways, making it a versatile medium. It's also worth noting that natural stone flooring, landscaping, and household additions could increase your property value.
So, let's explore some brilliant ways to incorporate Egyptian stone into your home.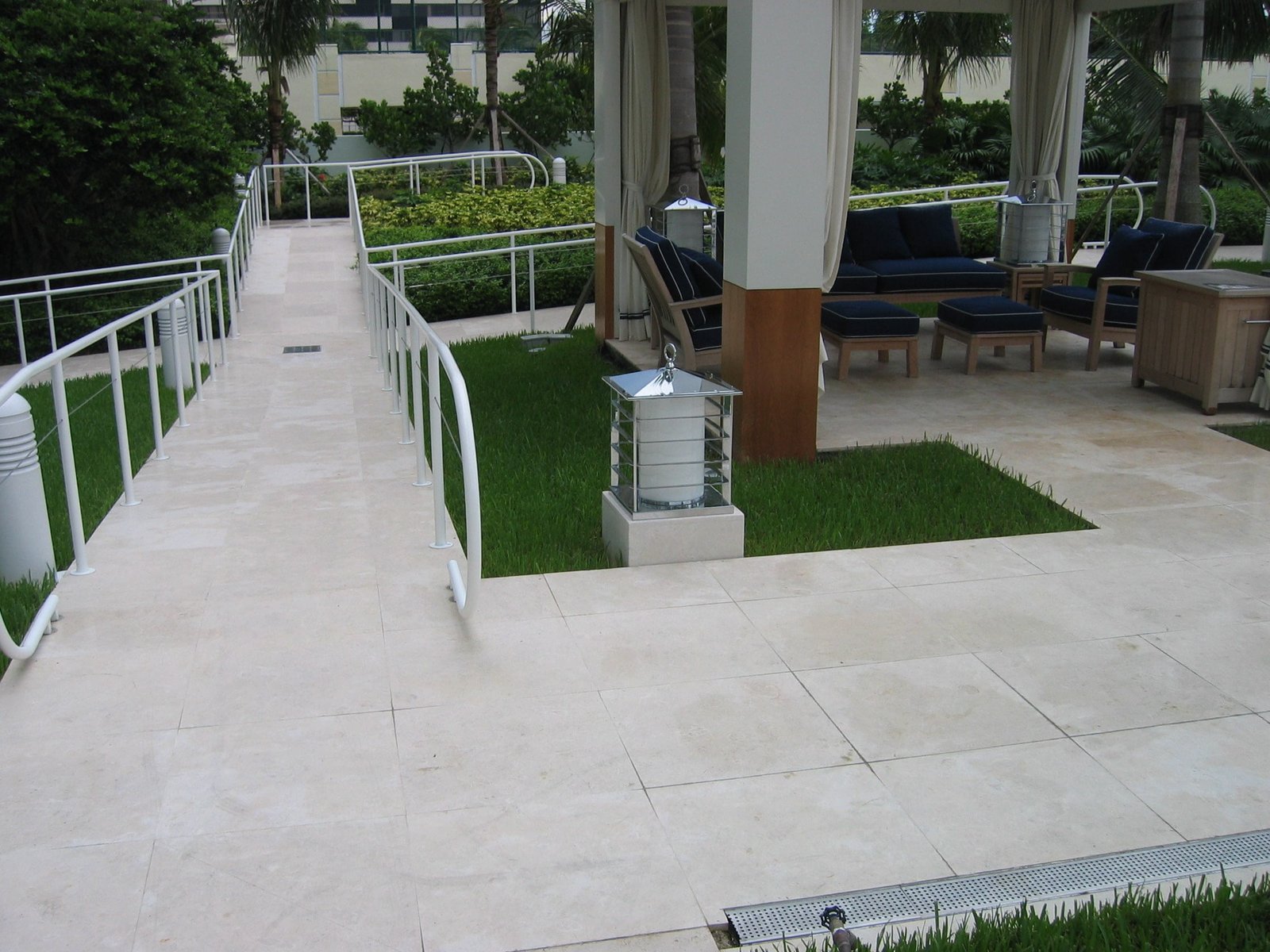 Long-Lasting Building Materials
Egyptian stone is one of the most precious building materials in the world. Notable for its resilient nature and natural beauty, Egyptian stone has quickly become more accessible thanks to high-quality stone suppliers.
If you've been thinking of renovating your home or starting a new home improvement project, you'll want to consider the benefits of using these long-lasting, natural stone materials.
How to Incorporate Natural Stone
Now that you're familiar with the types of all-natural stone and its rich history, it's time to discover some of its best at-home applications. You can use natural stone for:
Countertops, Flooring, Landscaping, Wall Cladding, Exteriors and Swimming pool surroundings
Countertops
Natural stone countertops tend to last several decades longer than synthetic countertops. They're also rich in colours and silica, drawing the eye and reflecting light.
Some of the most popular natural stone countertop options include: Granite countertops, Marble countertops and Limestone countertops
Granite kitchen countertops may be the best option for homeowners that want to invest in a long-lasting, versatile, and colour-rich natural stone option.
But if your colour scheme is modern black-and-white, you may prefer to install dark Marble countertops.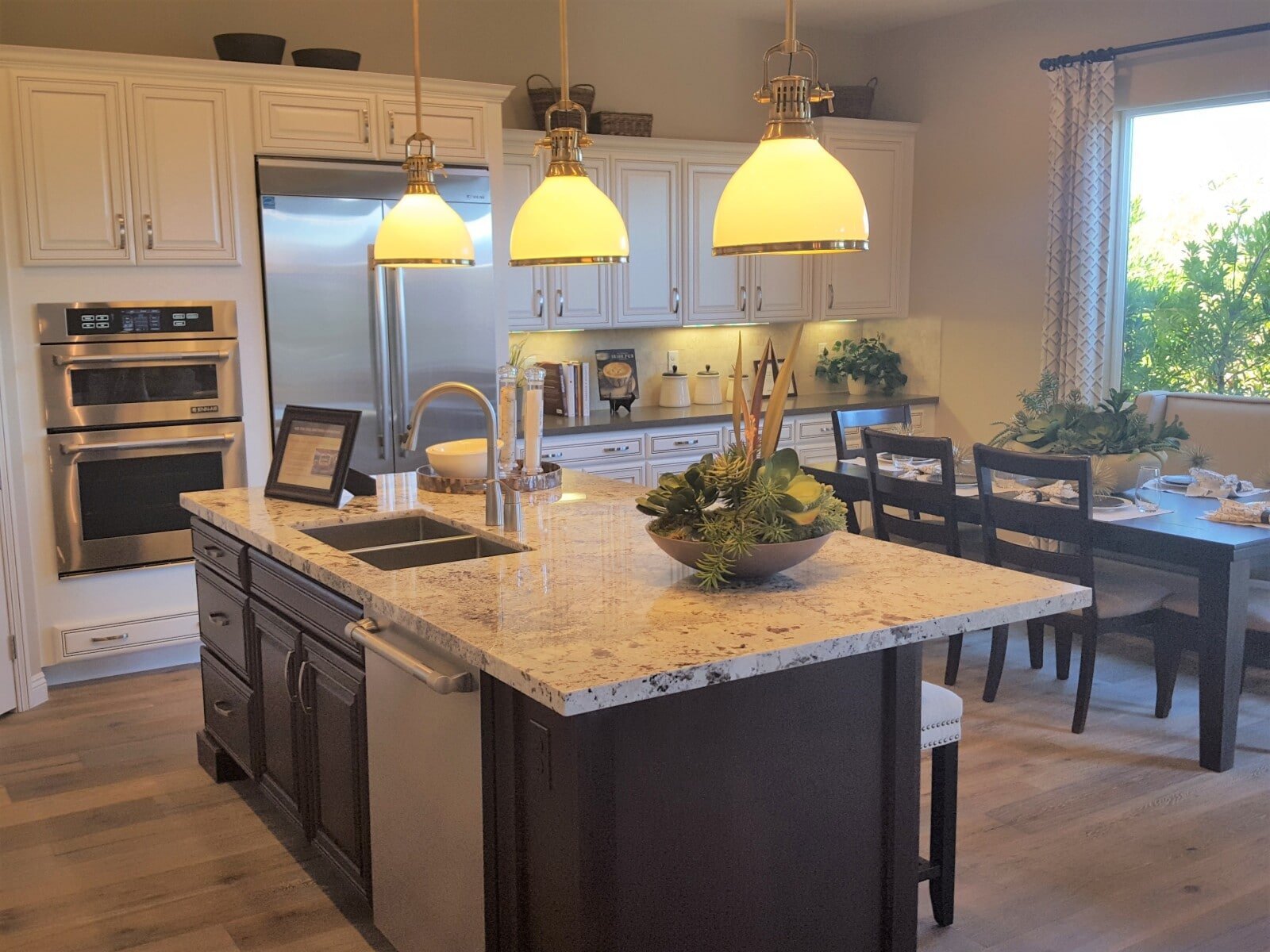 Flooring
Modern flooring options vary from shag carpeting to composite hardwoods. But if you're thinking of stripping away your current flooring and replacing it, you'll want to consider natural stone tiles.
No matter your colour preferences, there's a stone type that's bound to meet your needs. Even better, natural stone flooring can last far longer than carpet, composite wood, or poured resin.
Some of the most popular natural stone floor tiles are granite tiles and marble tiles. These withstand adverse weather and heavy impacts more readily than basalt or limestone tiles.
Overall, there are lots of natural stone flooring ideas to explore!
Walls
A natural stone wall could become an attractive way to improve your home's garden or entryway. Over time, this structure could also become a latch point for flowering vines and thick-growing ivy.
Stacked stone walls are reminiscent of Britain's most ancient and beloved structures- it's bound to give your outdoor areas a unique historical look.
Stone walls are also a fantastic alternative to chemical-rich composite materials. And unlike composite wooden or plastic fences, stone can easily last a lifetime (or more)!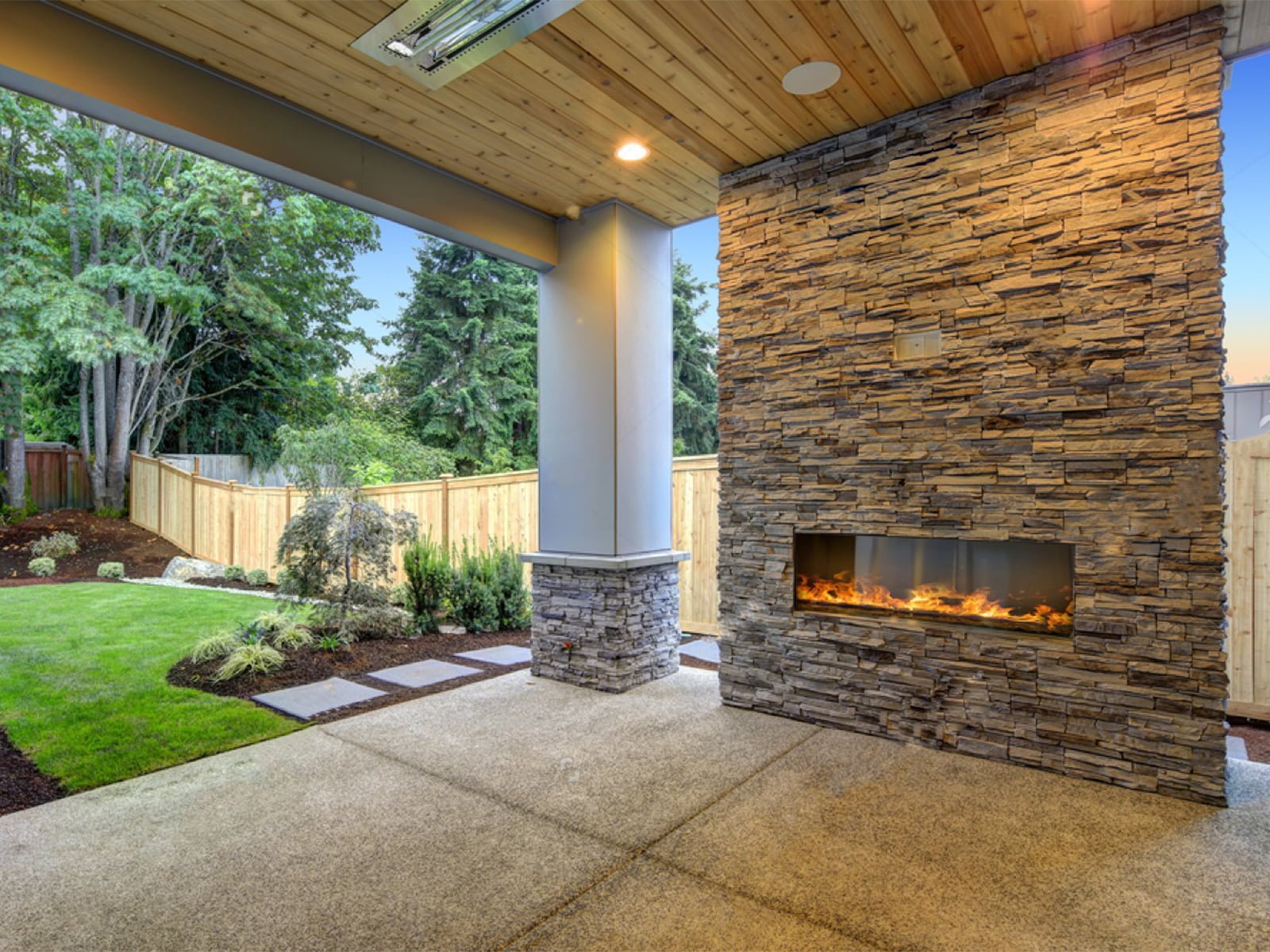 Exteriors
Large flagstone made of granite, limestone, or marble could significantly improve the look and durability of your home's exteriors. Natural stone for house exteriors is readily available and surprisingly easy to install.
If you're not quite sure how to incorporate Egyptian stone into your home, be sure to browse some of these natural stone design ideas.
Landscaping
Your garden should be your outdoor haven where you are able to treat and entertain guests. Whether you've worked hard to create a green, plant-covered paradise or an orderly patio area, stone can enrich this outdoor space.
You can use natural stone landscaping materials (like natural stone border edging) to bring the garden back to life and add an intriguing aspect to the area.
Natural stone pavers and granite paving  can give your garden a whimsical feel and look. But you can also use natural stone patio pavers to add the feel of durability to your yard. Undoubtedly, natural stone steps offer a resilient and long-lasting alternative to poured concrete steps and stairways.
To make the wintertime a little more bearable, you might always want to consider building a natural stone fireplace in your garden!
Of course, ornate fireplace mantels are best kept in the backyard or living room.
Still, not all landscaping is reserved for your back garden. You can also use natural stones like black basalt to pave your driveway or add a delicate mystique to your entryway path.
Additionally, crushed granite gravel is an excellent option for gardens and walkways, as these tiny rocks add stability to each step. Additionally, gravel is also highly decorative, making it an attractive choice for homeowners.
Swimming Pool Surroundings and pool coping 
Natural stone can significantly improve the look and feel of your swimming pool's surroundings.
Placing large granite pavers or marble slabs around the edge of your pool (called swimming pool coping) is an excellent way to make your pool area more refined, safe, stable, and attractive.
Mica and basalt stones are also a great choice for swimming pool borders. That said, basalt can be slippery when wet. As such, it's often better to invest in stones like granite, mica , acid etched limestone or  unpolished marble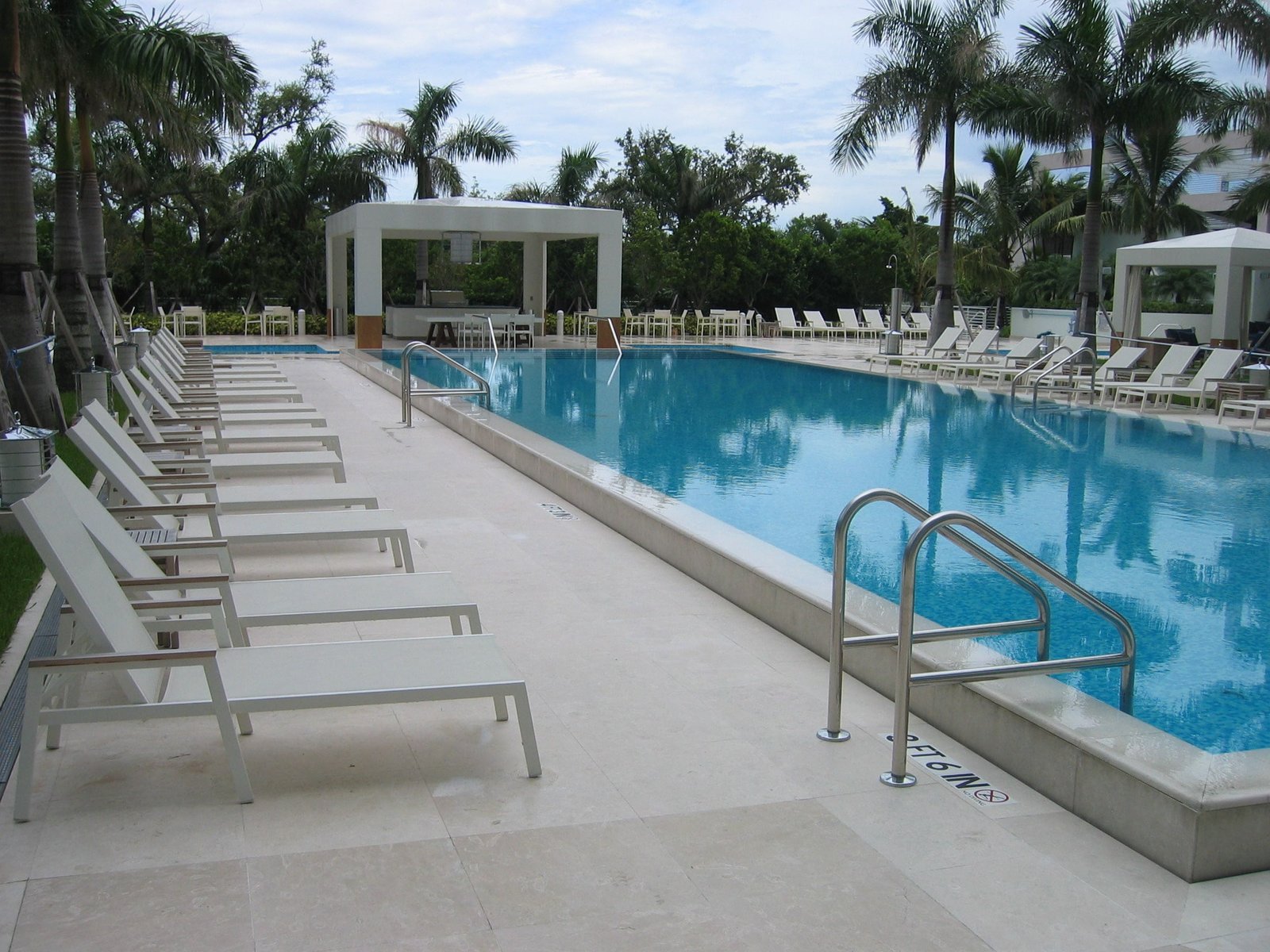 Select and Invest in Egyptian Stone 
Since ancient times, people have been building monuments, palaces, and homes with natural stone. Many of these structures continue to stand today making them some of the oldest edifices in the world!
There are several types of Egyptian stone, including limestone, basalt, and granite. These materials are naturally beautiful and incredibly durable, making them a top-notch option for home interiors and exteriors.
If you've been searching for a reputable natural stone supplier, don't hesitate to contact us today for more information. We look forward to answering any questions you may have about natural stone.