Did you know that the global market for granite is estimated at around 18 trillion metric tonnes? Not only is this huge number symbolic of granite's popularity, but it's also growing. Experts estimate that there will be around 23 trillion metric tonnes of this common material by 2027.
Egyptian granite is the perfect choice for your next kitchen remodel if you're looking for a trendy and beautiful material. It can make for wonderful countertops, backsplashes, accent walls, and more. Read on to learn eight of the greatest advantages of remodeling a kitchen with gorgeous granite styles.
1. Durability
Granite is the second hardest material in the world after diamond. It falls between 6 and 7 on the Mohs hardness scale. This is because it is composed of quartz and feldspar, which are hard materials in their own right that work together for maximum durability.
While materials like Topaz and Corundum are higher on the scale than quartz, the combination of multiple minerals makes quartz more durable. This is ideal for kitchen countertops because the surface will not scratch or chip if you chop foods with a knife on top of it. It also will not see regular wear and tear.
2. Low-Maintenance Material
Granite is an extremely low-maintenance household material. You can keep it shining and beautiful with simple household cleaners. Make sure that you purchase something specifically intended for granite countertops.
Wiping down countertops weekly is essential, but once or twice a year, you will also need to apply a sealer to the surface. Because granite is a porous material, stains will set in its natural surface and mar the aesthetic. Sealers eliminate these pores so that you can wipe up spills with no staining.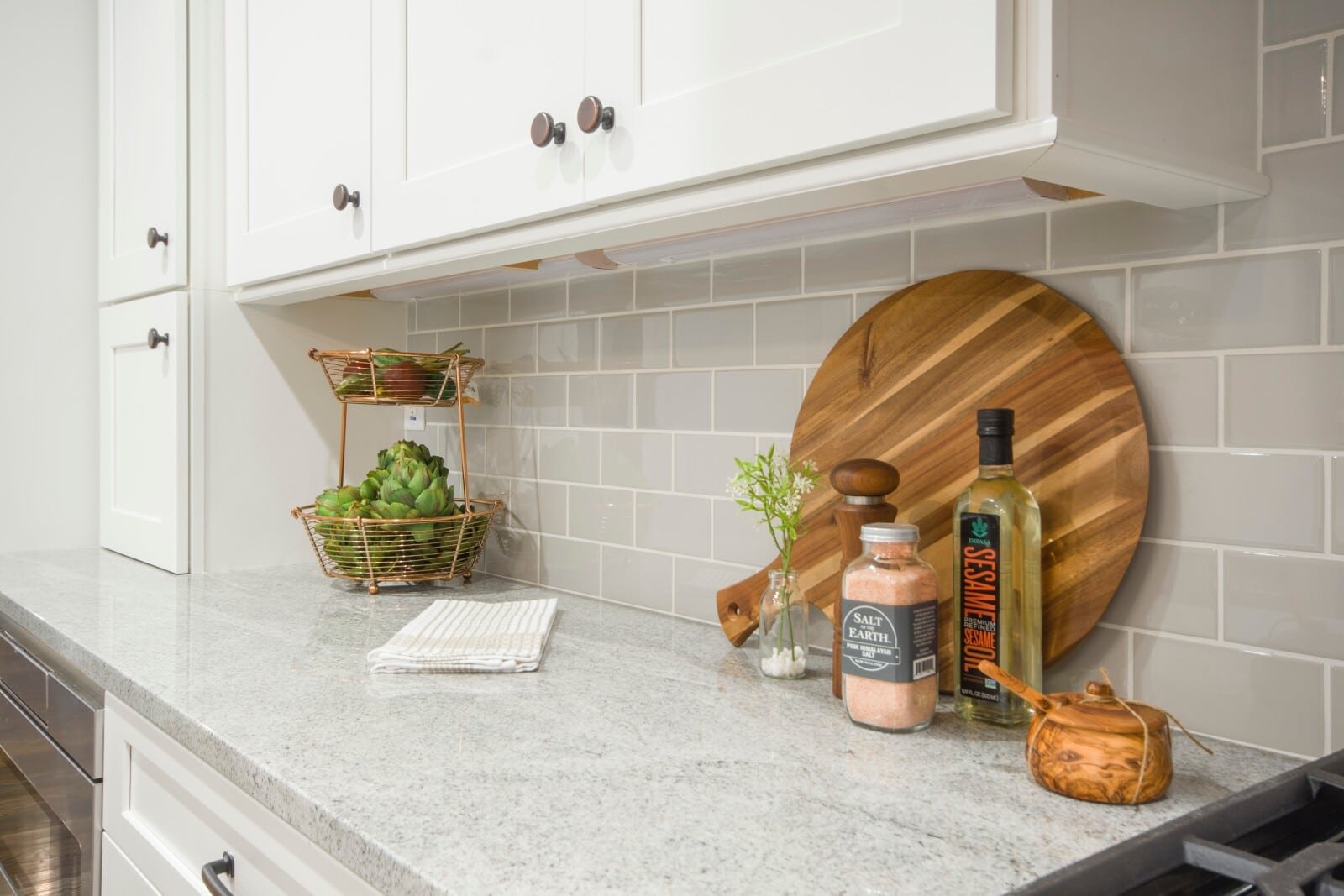 3. Egyptian Granite Longevity
Because of its durability and low maintenance, granite is made to last for decades. It can last for the rest of your life as long as you're meticulous about maintaining it. Of course, high-quality materials from a reputable Egyptian granite supplier are sure to last longer than cheaper, poorly-made alternatives.
The hardness of granite makes it resistant not only to scratching and chipping but also to heat. You can set pots and pans down on it and expect the material to remain unscathed. It also is waterproof and fireproof; no disaster can shorten the life of your countertops.
4. Eco-Friendliness
Granite is a natural stone. It doesn't need to be engineered in a man-made facility. While it must be polished, sanded, and shaped, this doesn't take nearly as much energy as the production of synthetic stone would.
In addition to saving energy on engineering tools, you also can rest assured that natural Egyptian granite is ethically sourced. Materials are obtained with natural mining rather than with environmentally detrimental machinery. Unlike artificial building products, extracting natural stone is a process designed to reduce your carbon footprint.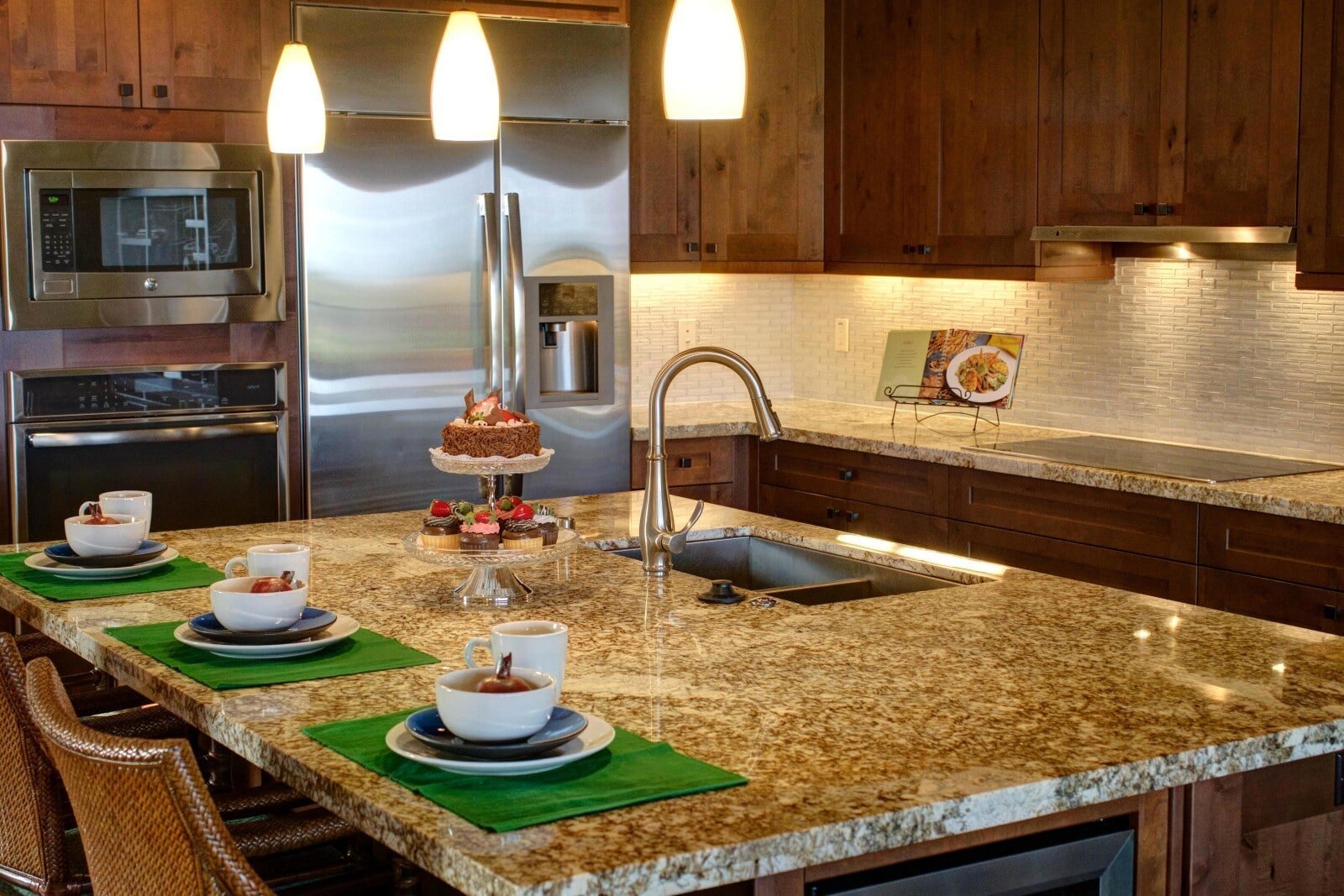 5. Diverse Styles 
Natural granite isn't only ideal because of its practical features. It also is highly appealing on an aesthetic level. The rich hues and speckled textures are appealing to most homeowners.
This is true regardless of the colour scheme or overall design aesthetic that your home boasts. There are a wide variety of granite styles that you can use to optimize your interior design. We offer classic grey-and-black New Halayeb granite, but your options do not stop with this one natural look.
Egyptian Grey granite, Shabah Sinai granite, and Ramadi El Sherka granite are all designed to give your space an appealing natural aesthetic. The black and white speckles are sprinkled organically across the slabs. This ensures that each countertop or backsplash is one-of-a-kind.
Light Ghazal granite features brown, yellow, and white hues. If you're looking for something that's primarily black, you can go for Black Aswan. The possibilities truly are limitless.
One-of-a-kind granite slabs come in colours other than black and white as well. Those who want a rich warm kitchen design will like Dark Red Aswan granite and Dark Rosa Houdy granite. You can also choose from many pink speckled options that we carry.
6. Versatile Slabs
Regardless of the type of granite that you choose, there are many applications for each slab. Countertops are one of the most popular, but there are others as well. Some include backsplashes, sink surrounds, and kitchen islands. Accent walls are a great way to add a pop of color to your room with natural Egyptian stone.
Consider mixing and matching different granite tiles within your kitchen. This will give your space a cohesive look and ensure that you make the most of your space. Granite floor tiles also provide a beautiful all-around aesthetic.
You can also use granite garden paving slabs and silver granite paving outdoors. Silver granite cobbles and grey granite paving are all great choices for these applications.
7. Unique Features
It's plain to see why granite is one of the top materials to use when remodeling a kitchen. But what specifically sets Egyptian granite apart?
The first amazing thing about Egyptian granite is its rich history. Buildings, monuments, and pyramids throughout Ancient Egypt were made with this material. This includes the Great Pyramids at Giza, which were made from blocks cut with a hammer and chisel.
Egyptian granite is also set apart from other varieties due to its unique colours and textured appearance. You can get this material in rose, grey, white, black, and even a dark red when sourced from Assuan. The natural stone also has speckled patterns to add textured appeal.
8. Easy Installation
Investing in Egyptian granite from our shop also has the perk of easy professional installation. When servicing local clients, we send installation professionals to help you incorporate granite kitchen countertops and accents into your kitchen. This is critical because granite installation requires expert tools and knowledge.
Even if you did the difficult labour of hauling a slab to your kitchen, you still would not be able to DIY the process effectively. This is a great reason to invest in the #1 Egyptian granite supplier on the market.
Egyptian granite paving slabs are also easy for granite patio pavers to install. Ask about silver-grey granite kerbs and Egyptian grey granite cobbles when renovating your home. Performing renovations on your exterior as well as your kitchen saves you the stress of undergoing changes to your home multiple times.
Have a Successful Kitchen Remodel Today
While choosing the right materials for your kitchen renovations can be a challenge, remodeling with granite is always the right choice. Egyptian granite is durable, cost-effective, and makes an excellent aesthetic addition to any space.
It also perfectly matches granite garden paving slabs for a cohesive indoor and outdoor design scheme.
Now that you know why you should use Egyptian granite in your next kitchen remodel, it's time to get started. We're committed to helping you create the perfect space to reflect your taste and meet your practical needs. Contact us with any remaining questions that you have about our products, showrooms, and more.